Senior Portraits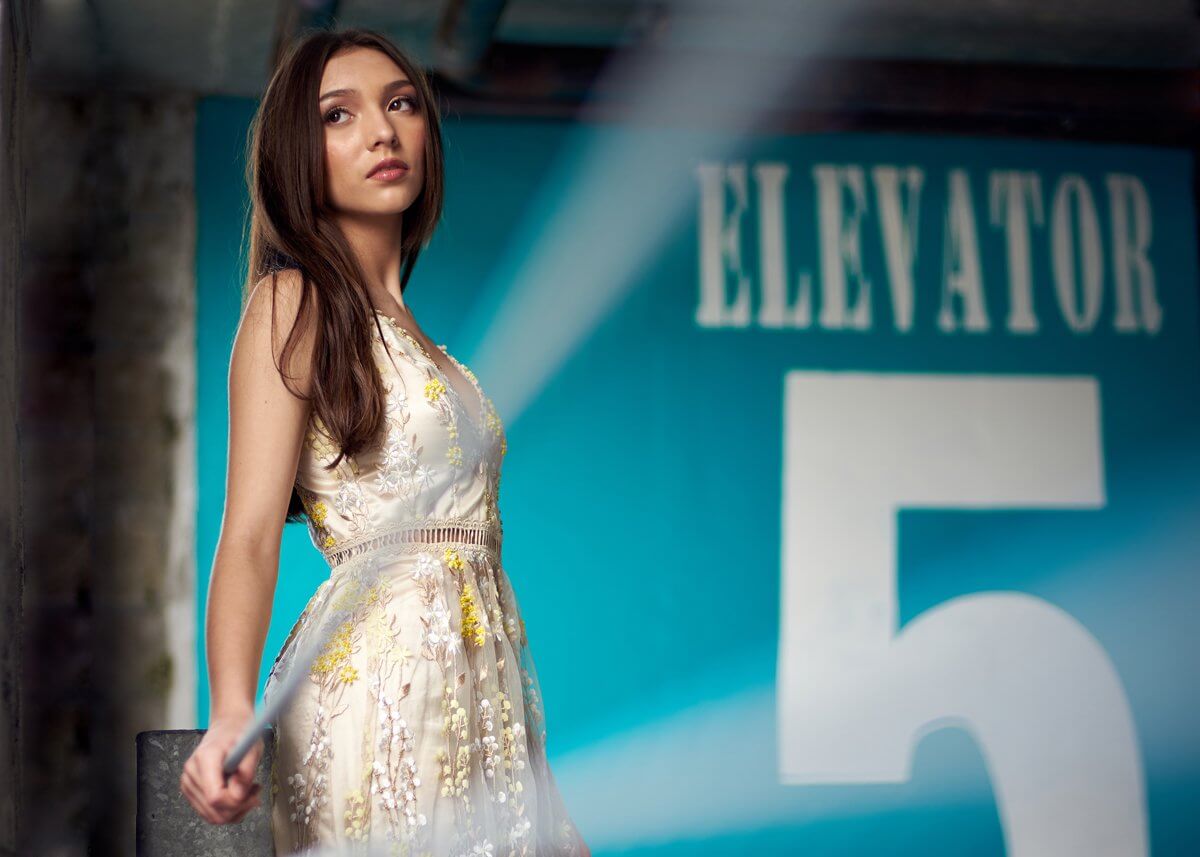 Senior Portraits are the best way to remember those happy moments in their lives.
Senior Portraits. It's about your incredible personality, your contagious laughter, the love you radiate, the things you value the most, and the young woman/man you have become. The young woman/man your parents are so proud of.
For me, Senior Portraits are all about the experience. Striving to provide an amazing experience for each and every one of our senior clients.
Experience: I have been in the business for over two decades and i've learned that first and foremost, photography sessions should be fun. As we plan and set up your session, I am here to share the pointers and insight that photographing over and over senior portraits has given me. No question is too silly and no idea too crazy when it comes to working with me.
Flexibility: Choose from three different package sizes to fit your senior's needs – whether it be multiple locations and outfits, to just a simple and quick session. I am absolutely open to new locations to photograph as well as offering up some tried and true spots I love. Just give me a heads up so I can scout your suggestions prior to our session.
Freedom: Many family photographers won't let you see the original images captured from your session, they also choose which ones get retouched and sent your way. I don't think that's fair. When you work with me, you get to see all the digital images taken and you get to choose your favorites to be edited. You also receive License for Personal Use on every image to print or share whenever your heart desires.
Part of that experience is providing the opportunity to travel for destination senior portrait sessions. How would you like to remember this beautiful moment? Write me through the Contact page and tell me. We are based in the Palm Beaches.
Senior Portraits
GOLD PACKAGE
$475
120 minutes
90 high-resolution digital pictures
+300 Pictures gallery to select from
Up to three outfits
Up to two locations, if desired
One year private online gallery
Download and printing available
Get all the pictures shot for +$200
Senior Portraits
SILVER PACKAGE
$365
90 minutes
60 high-resolution digital pictures
+230 Pictures gallery to select from
Up to two outfits
Up to two locations, if desired
One year private online gallery
Download and printing available
Get all the pictures shot for +$150
Senior Portraits
BRONZE PACKAGE
$250
60 minutes
30 high-resolution digital pictures
+180 Pictures gallery to select from
One outfits
One location
One year private online gallery
Download and printing available
Get all the pictures shot for +$100
Senior Portraits FAQs
– Where should I photograph my Senior Portraits?
First and foremost, ask your soon-to-be senior what they want out of their session. Do they like the more beach and nature based settings? Or are they looking for something more urban with lots of architecture? The best place to take senior portraits is a spot where we can get a good amount of natural light. That means either a spot outside with some shade or a spot inside that has a lot of nice sized windows. The light is best outside the first two hours after sunrise and the last three hours before sunset.
– What's the process like to book a senior portrait session?
The process of booking with me is very simple. Once you send me an initial email stating your interest, we will figure what size package you would like to go with. Then I will send you my availability and we will find a time and date that works best for both of us. My available dates fill up quickly, so it's best to be the early bird and get your session date set as soon as possible. To officially book the session, a 50% retainer fee and signed contract are due to secure your spot. The remaining balance is due the day of the session. Send me a message through the contact form below to get started!
– So what does the final product look like?
With every package you will receive all the digital photos from the session via an online gallery. This gallery will have more than 200 pictures to select from; at least 40 pictures.
Another special aspect about booking with me is you receive a License for Personal Use to all the digital photos. This means that you get to keep the original digital photos.
On top of receiving all the digital files, you get to choose your favorites to be retouched, not me. I know a lot of photographers choose favorites for you and I don't think that's fair. These pictures are yours, so you should be the one to decide what is going in your yearbook and photo albums.
Right off that bat, I like tell all my parents that I personally do not submit to the high school yearbook. I have found that high schools make it extremely easy for parents and seniors to go through the submission process themselves. The Palm Beach area high schools all offer digital submission currently, via an online portal or by sending in an email attachment, so the process is very user-friendly and my clients thus far have had no issues. Rest assured, I will provide you with a yearbook-approved digital file that you can then send in yourself.
​
From there you get to share the digital photos on Facebook, email out to loved ones, and make as many prints and albums as you like. All I ask is if you share on social media then you tag my business at Dani Carretero Photography.